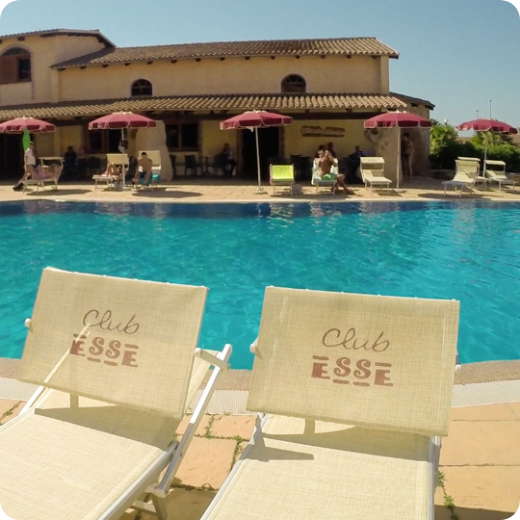 Who is?
Club Esse has been operating since 2000 in various sectors in the world of tourism, with 11 destinations along Italy's most beautiful beaches, a business hotel in Rome and a ski hotel in Pila.
With its brand Fun For Life, Club Esse also runs entertainment activities and provides assistance in many other prestigious holiday resorts throughout Italy.
With its Hero Camps, Club Esse also meets the needs of families travelling with children of various ages.
What does it do?
Club Esse manages all its holiday villages directly, paying particular attention and care to the quality of the catering, guest care and entertainment staff.
Club Esse's objective: to meet expectations
and render its customers' holidays unique and unforgettable, trusting in a service of excellence and a qualified staff ready to immediately respond to needs.