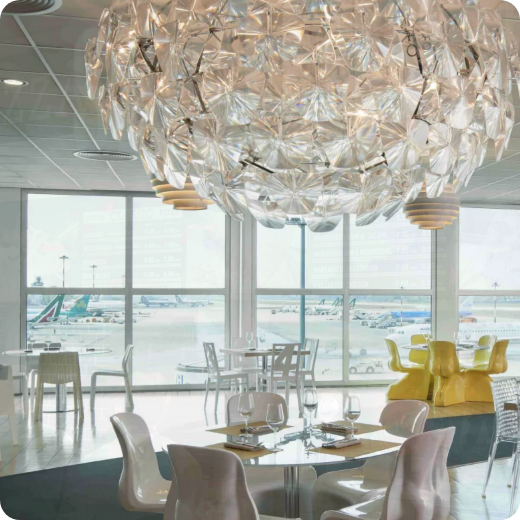 Who is?
Areas is the third-largest global operator of concession catering (Airports, Highways, Railway Stations and Leisure) present in 12 countries throughout Europe and the USA.
In Italy, better known as MyChef Ristorazione Commerciale SpA, it develops a turnover of 180 million euro, serving 50 million customers in more than 170 points of sale.
What does it do?
Areas Italia is a leader in commercial catering in airports and is amongst the top operators in the motorway sector. It is also present in high-traffic sites such as trade fairs, universities and business hubs.
Areas Italia's Objective: to understand customer needs in order to build customer loyalty and differentiate itself from competitors through the development and management of innovative retail formats.