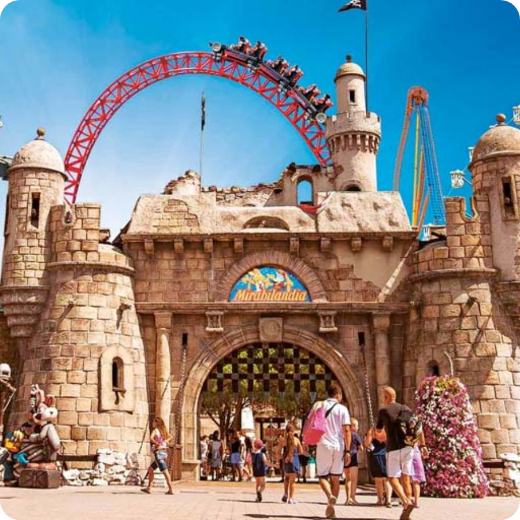 Who is?
Mirabilandia is a theme and water amusement park in Emilia-Romagna, located in the Savio district of the municipality of Ravenna (RA).
With a total area of 850,000 m² – of which 550,000 are occupied by the theme park and 120,000 by the aquatic area, with the remainder being car parks – it is the largest amusement park in Italy.
What does it do?
With over 45 attractions, rides and shows of various kinds and for all ages, Mirabilandia is now the largest amusement park in Italy.
Mirabilandia's obective: to obtain feedback that can identify possible areas for improvement, gather objective information and immediately act based on the results.